Request information
Request information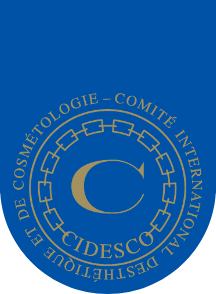 CIDESCO
---
The CIDESCO (Comité International d'Esthétique et de Cosmétologie) program is a specialty course designed for students who wish to sit for the International CIDESCO exam given by the CIDESCO organization from Switzerland. The CIDESCO diploma is the world's most prestigious qualification in the field of esthetics and beauty therapy.
Course Description
CIDESCO is an advanced level course designed to further students' knowledge in facials, body spa treatments, and makeup. Upon passing the exam, the CIDESCO diploma will allow students to work in 33 countries and display a higher level of education in the field.
Topics of study include:
Global Esthetics
Cosmetic Chemistry
Aromatherapy
Advanced Anatomy
Cellular Biology
Skin Disorders
Nutrition
Client Consultation
Advanced Facial Massage Techniques
Electrotherapy
Specialty Spa Treatments
Makeup & Brow Shaping
Course Schedule
This course meets Monday through Friday from 5 PM to 9:30 PM over 15 Weeks.
Note: Some classes will be held on Saturday from 9 AM to 4:30 PM
ITEC
---
The ITEC (International Therapy Examination Council) was founded in 1947 to develop the highest standards and quality of education in the therapy industry. This course is only available to those who have completed the 600-hour esthetics program or are licensed estheticians. An ITEC Diploma generates maximum opportunities for employment in the field of esthetics.
Course Description
Based on an international standard set forth in the UK, this program teaches advanced facial techniques and sales skills, delivering confidence and expertise as a foundation for a successful career in over 40 countries where this diploma is recognized.
Topics of study include:
Advanced Skin Analysis
Anatomy
Physiology
Chemistry
Nutrition & Diet
Advanced Theory of Movement & Skincare
Advanced Waxing
Makeup
Sales Techniques
Course Schedule
This course meets Monday through Friday from 5:30 PM to 9 PM over 4 Weeks.
Note: Some classes will be held Saturday from 9 AM to 2 PM